Realistic Portrait drawings
Welcome and enjoy your stay. My gallery features photorealistic colored pencil portraits of models, celebrities and all kinds of interesting and beautiful people.

Commissions open, 50 EUR per hour

Exhibition photos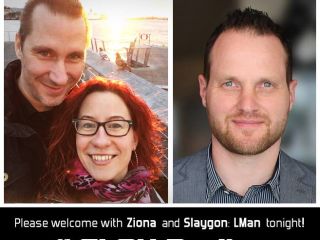 03/03/2018
In December, I was guest at SLAY Radio for the show Pre-Christmas with Master LMan, hosted by ziona and Slaygon.
Klick more to listen.

read more
12/01/2018
Dear friends, I've decided on starting a blog on my website, with the occasional entry.
During a period from 2011 to 2014 I have been very active with my portraiture, from 2015 onwards I have shifted my focus towards creating music. Especially in the c64 demoscene I've won some acclaim as a musician, which led me to be invited to join legendary artist collective groups like MultiStyle Labs, Oxyron and Maniacs of Noise.
In this blog I'll occassionally post info about new releases, new artistic endeavours, or just random thoughts.

Full blog
Also find me at: