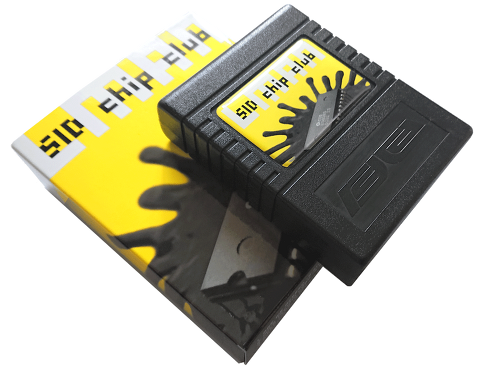 C64 Cartridge "SID Chip Club"
Don't care for vinyl? Get the album on cartridge for your c64 (PAL model with 8580 SID required, NTSC will not work!)


Contains:
C64 Cartridge (PAL c64 with 8580 SID required)
Digital download (MP3, FLAC and D64 music disk)
Item No: 6510
Due to unclear shipping conditions and additional expenses caused by the COVID-19 outbreak, the pre-ordering is halted for now. Sorry for this, I'll post updates on my news and facebook feed.