Pricing for commissions
The most exclusive present ever: a stunning portrait of you or your loved ones.
An original Markus Klein drawing based on your photo is a very rare opportunity to obtain!
It is created with minute artistic work and love for detail.
I work for 50 EUR / hour, please contact me for a free estimate
We create a photo series that shows the step-by-step progress of the creation of your drawing.
The pictures below have the approximate hours it took me to create them
Many of the drawings in my gallery are also for sale, contact me if you're interested in a purchase.
---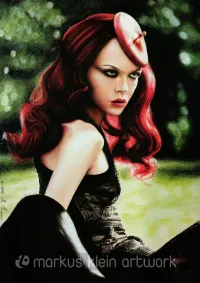 Color portrait, advanced complexity background
A4 size, colored pencil on white Hahnemühle artists paper
28 hours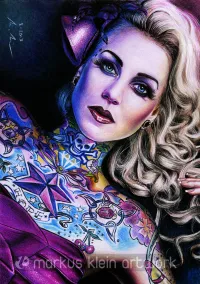 Color portrait, many details, with simple or white background
A4 size, colored pencil on white Hahnemühle artists paper
32 hours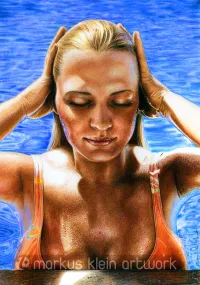 Big color portrait, lots of details all over
A3 size, colored pencil on white Hahnemühle artists paper
50 hours
Conditions
A commission is scheduled as soon as possible, a project should be finishable within 3 months after assignment
The prices above are gross prices.
Mind that additioinal pepole on a picture require more work (about 25% more time per person)
The total costs are plus insured shipping costs, and plus eventual bank transfer fees, depending on your country.
You will receive a scan of the finished drawing to give you a chance to comment on finetuning details.
50% advance payment