Realistic Portrait drawings
Welcome and enjoy your stay. My gallery features photorealistic colored pencil portraits of models, celebrities and all kinds of interesting and beautiful people.

Vernissage photos
21/08/2018
Back from Evoke 2018! It was a blast, met a lot of folks and enjoyed fantastic releases. Also won #1 Tracked Music Competition \o/

Youtube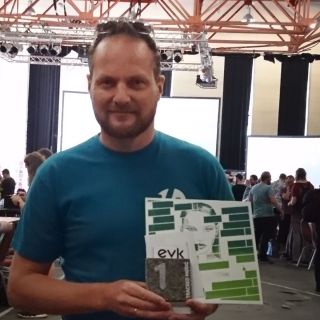 07/06/2018
Two of my songs are featured on the Sound of Scenesat Vol 4, a mastered version of the SID Could be cool and a brand new chillout remix of Vortex. Check it out!
09/04/2018
It's been a busy couple of month in the demoscene. I've recently joined the legendary group Censor Design, and we did a demo together with the equally legendary group Fairlight.

I've taken part in several music competitions, which some nice results:
#1 and #3 at the CSDb $11 Compo for the songs I made together with my friend Jeroen Tel
#5 at the same competition for my track Mellowhouse
#2 at the Revision Oldskool Music Competition (Worlds biggest demoscene party held in Saarbrücken) for Could be Cool
#1 at the CSDb Nonstandard Time Signature competition 2018
Having a blast! 😊

Song list

Full blog
Also find me at: