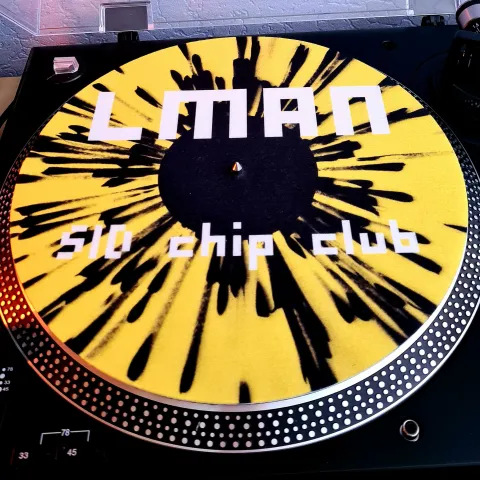 Signed Slipmat SID Chip Club
Slipmat for your turntable with SID Chip Club splatter print. Optional signature with dedication on front or backside. Slipmats are produced on-demand, so shipping will be delayed a couple of days.
Backside: white
Dimensions: 298mm x 298mm x 3mm
Material: Felt
Item No: 1200
Unfortunately, this item is sold out.