Hell Yeah
Released by LMan / MultiStyle Labs

Made with CheeseCutter.
8580 SID, 4x multispeed, no samples
Downloads: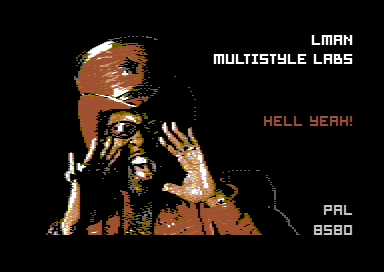 Bootsy Collins c64 pixel art based on a promo photo
Play
Recorded from a real c64 by Xiny6581
YouTube
Privacy notice: By playing this media file, external contents will be loaded from YouTube™, by which personalised data may be transferred there, and external cookies might be set. Learn more at YouTube™'s privacy notice.